Going back to about 2007, I lived in New York City and had a friend named Marie. She had moved to the West Village from Chicago, was an artist and loved most things in the New York underground LGBT performing arts scene. She had a cat called The Count, who was loved by all. He had a certain magic about him that makes you think he was human in a past life.
This is a painting I did of Marie and The Count back then. Last time I saw it, it was hanging up in Marie's apartment.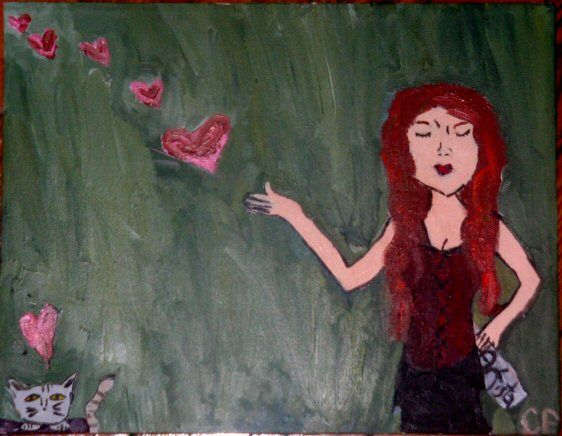 Everytime I see the movie Shortbus (Marie is in it) or think of the West Village, I think of her and that cat.
xoxox