While I was in the office the other day I noticed a brand new mural being painted just outside my window. It turns out it was the well-known French street artist Thierry Noir, who is known for having painted parts of what's left of the Berlin Wall.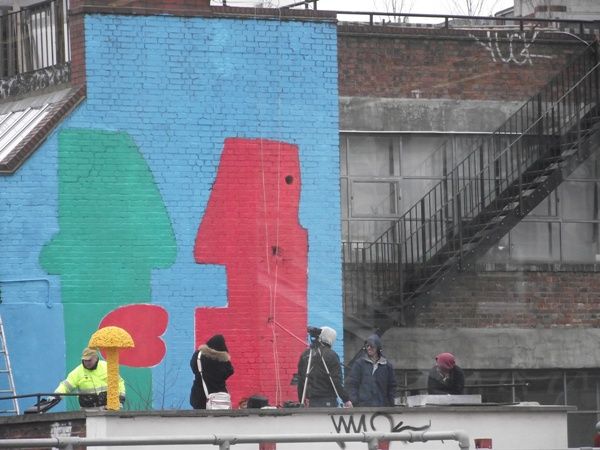 You can also see a mushroom by Christiaan Nagel in the forefront!
I was excited about seeing Theirry's finished work when I returned to the office – only to find it had already been destroyed by some graffiti. Plus, the Christiaan Nagel mushroom was gone. I really don't understand why people want to ruin a piece of work as soon as it's finished, or steal something like a giant fake mushroom. So, this is what it looks like at the moment:
However, I'd like to say that I found out Thierry did another mural, in collaboration with the London street artist, Stik, that's right around the corner, MUCH more accessible to vandalism (which is why it's confusing the other one was ruined instead) and I really love it. I hope it actually stays this way.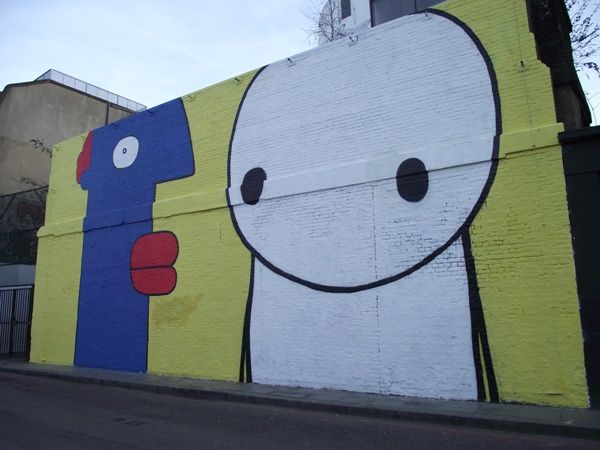 In other news: I just bought a set of watercolour paints! I haven't done any watercolour for years, so I don't know how long it'll be before I'm brave enough to post any of them, but we'll see!