Happy International Women's Day! To celebrate, here's a post about my favourite female artists, some of who are involved in human rights.
Yoko Ono
I can't say I love all her work, but I love the fact that she does whatever she wants to do and she doesn't care what people think. I saw two of her exhibits last year – "To The Light" at the Serpentine Gallery in London's Hyde Park, and then "Grapefruit" at the Moderna Museet in Stockholm. The exhibits were very similar but I enjoyed them both, for being uniquely out there and engaging with the audience (at both exhibits you could contribute you own wishes for the world on the wish tree)
Since the 1960s, she's also been a human rights activist. She displays her wish for world peace through some of her work such as the Imagine Peace tower, which is in Reykjavik, Iceland. You can view the live webcam from the tower
here
.
Stella Vine
To be honest, I don't know much about Stella Vine except I love everything I've seen of hers and I find her work to be really inspiring. One thing I do know is she contributed some of her work towards a women's rights exhibit for Amnesty International, which is awesome. She's having her first London show in 6 years on May 25th! Location TBA.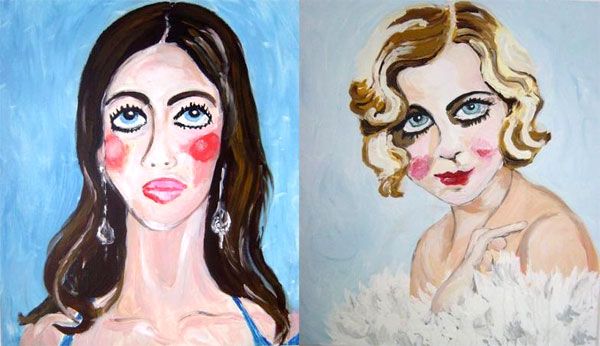 Elizabeth Peyton
I think her and I have very similar tastes in music and pop culture, which is what attracts me to her work. She's famous for her paintings of Britpop legends such as Jarvis Cocker and Liam Gallagher. She also has done portraits of other rock stars such as the White Stripes, David Bowie, Kurt Cobain and Pete Doherty. I saw Peyton's "Live Forever" exhibit at New York's New Museum a few years ago, and it was brilliant.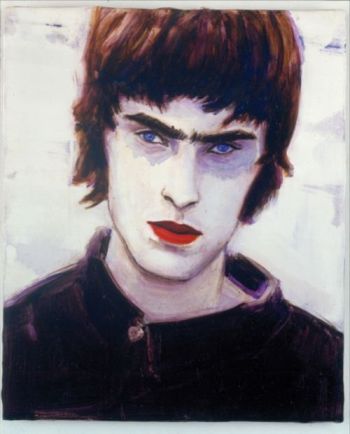 If you'd like to celebrate International Women's Day, here's a list of events going on in the UK. xx