It might be a bit early to start talking about Halloween, but I mentioned it in my recent favourite things post, the weather outside is getting scarily like autumn, and I just bought my godchildren some Halloween candy. So, I think it's ok to bring up the holiday….again. 😉
This morning I came across the etsy shop, Tasty Prints, which have a wonderful idea – Vintage/Victorian style imagery on edible cupcake toppers!! They are beautiful.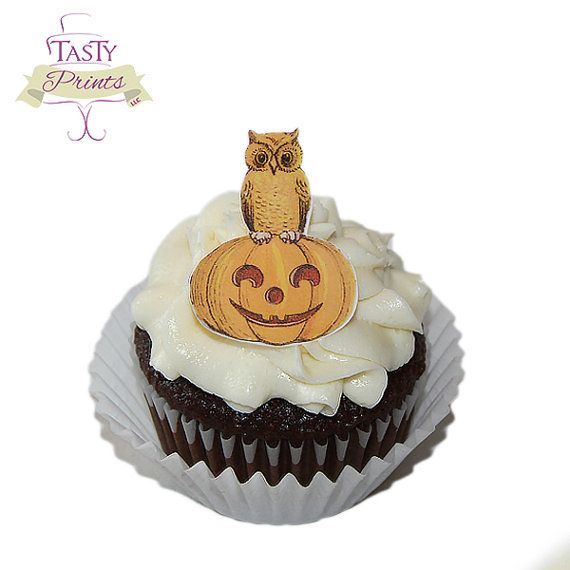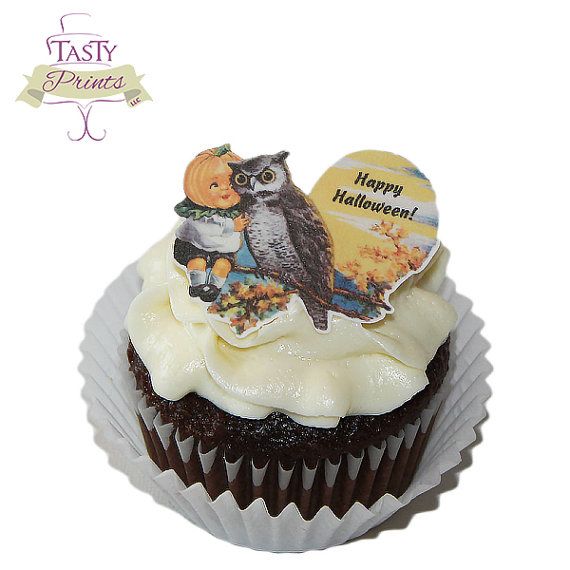 They also have non-Halloween ones…like this gorgeous moon.
….and they're not all old images. Look at this lovely modern owl!