Our story begins a month ago. It is no secret that I love Iceland, a lot. It was Daniel's and my last day in Reykjavik and we decided to tour the National Museum of Iceland (highly recommended, by the way!). I walked past the gift shop thinking I've already spent too much money and I'm not going in there. Then in the display window I saw this necklace. I stopped instantly and went into the shop to look at it. I couldn't justify spending more money on an impulse purchase, but I took a photo of the designer's business card, just in case I still wanted the necklace a week later. Guess what? I did. A week later Daniel and I found ourselves in Keflavik airport, on our way back from the States. I was all prepared to run to the gift shop in the main terminal to a get a cheaper, not-as-nice similar necklace that I saw before flying to the States. However, our layover was so short we only were able to get some skyr at a cafe before we were London-bound.
So…I emailed the designer, Lena, in hopes she could send me this necklace. Luckily for me, she did! So I sent her the money through paypal and I got the necklace two days ago in the post. As you can imagine, I was excited. 🙂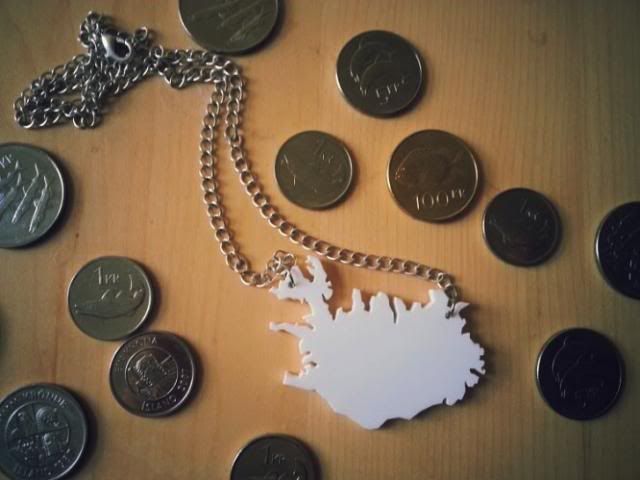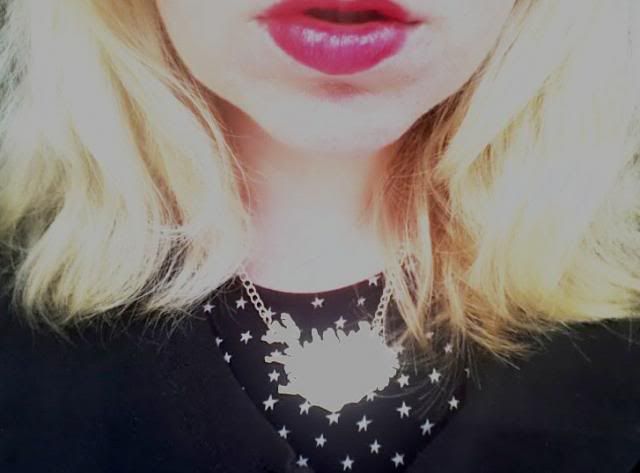 Considering it is currently 25 degrees C in London at the moment, I should probably be wearing something more summer-y…but I don't care. I love this necklace. Thank you Lena!
If you'd like a necklace, visit the gift shop at the National Museum of Iceland, or email Lena lena245 at gmail dot com. She makes this necklace in various colours and they're all really nice.
xoxoxo