Saturday night was the launch party of Space is Ace at the music venue Power Lunches, run by artists Melanie K, Marta Santuccio, Louise Beer and Lauren Franklin. The event itself was very unique – a installation of art, music and even edible planets(!), all representing space and the universe. Emma Jane Falconer provided the promo artwork and DJ'ed all night, while Sam Battle and his chiptune friend Shirobon provided some really catchy tunes on their synths, while dressed up in tinfoil and binbags! Unfortunately it was too dark for me to take photos of this performance, but it was my highlight of the night! And of course, before leaving I bought one of Emma's posters, because they're awesome.

Poster by Emma Jane Falconer

& my photos..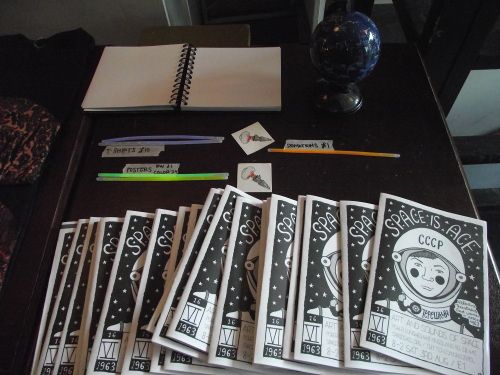 Did I mention everyone got a free zine?

Melanie with some of her work.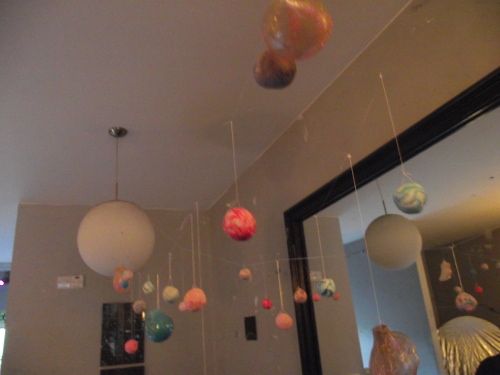 The edible planets!

with some friends at the event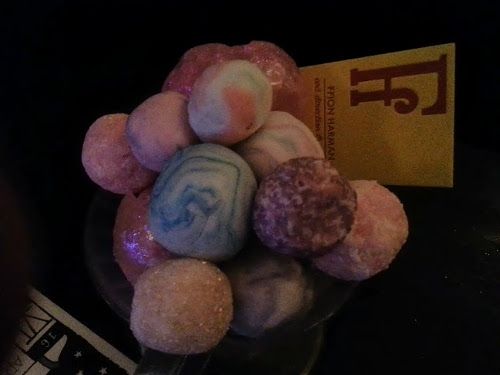 the table decorations

They are planning another Space is Ace event for sometime in September, so keep in the loop by liking their Facebook page! xoxo