This past Thursday I took my trusty smaller digital camera out with me during my lunch break to capture the grime and urban beauty of the back streets of Shoreditch. I had some great coffee and met a cute dog along the way!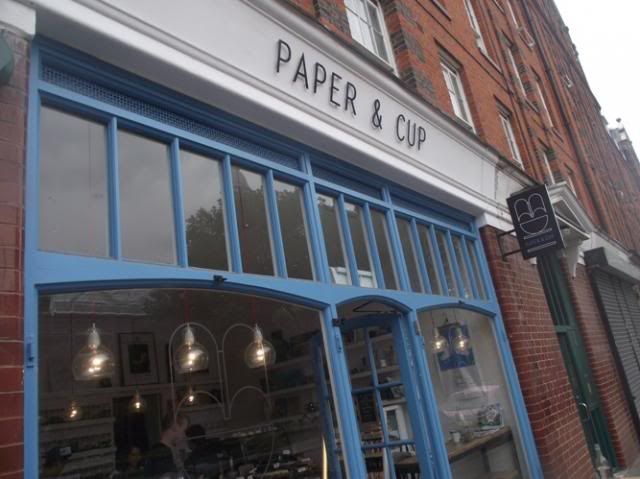 I love this little cafe.
They employ former addicts and the long-term unemployed, to get them back on their feet.
Also, really great coffee!

A gazebo where you can play table tennis! Anyone want to go?
Photobombed by a lovely dog, who makes the photo, in my opinion.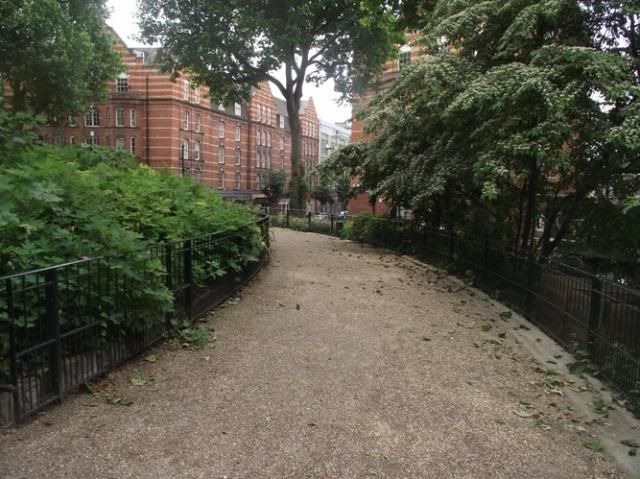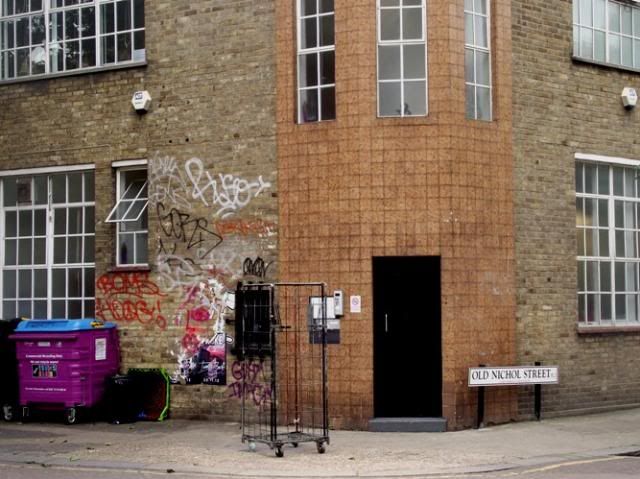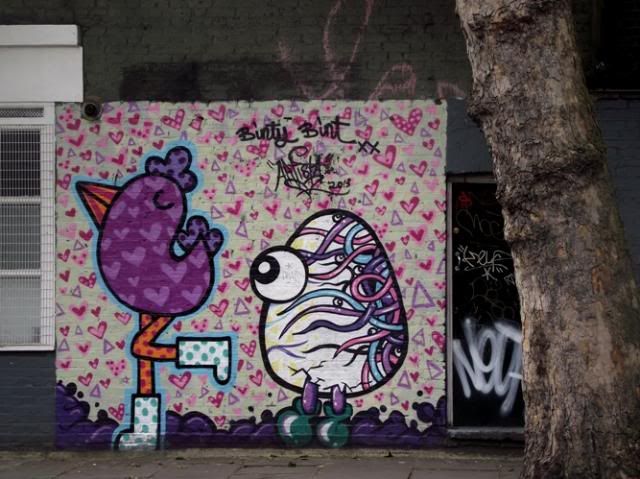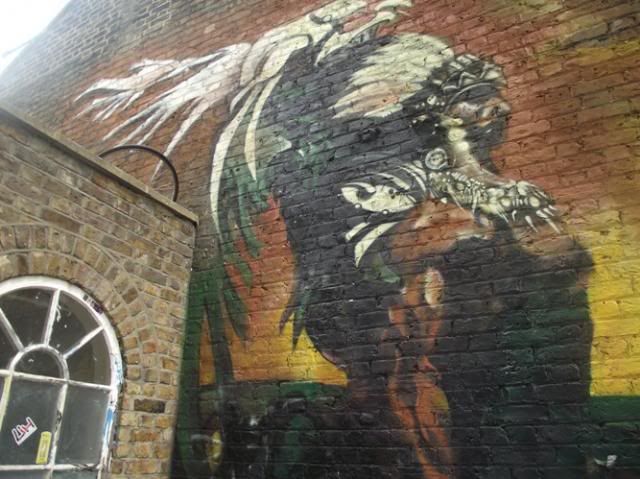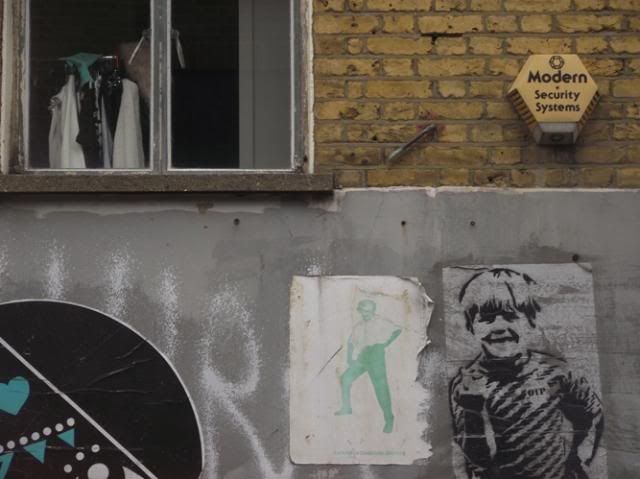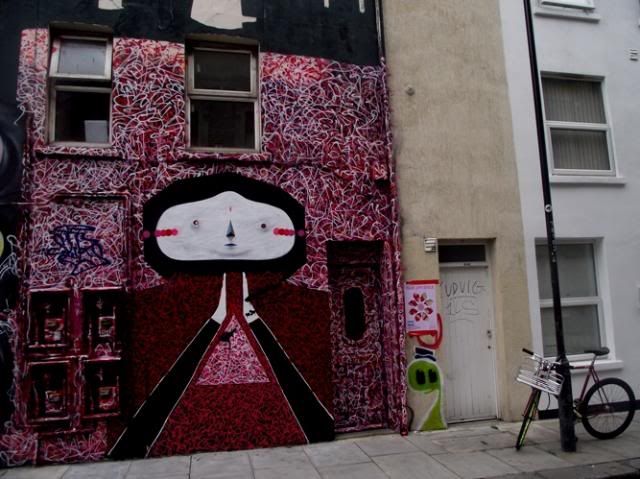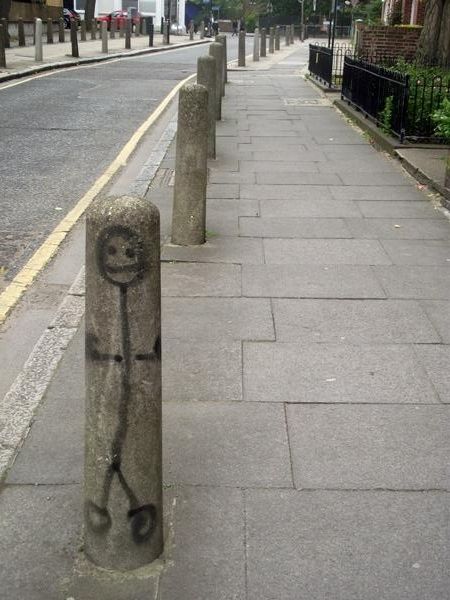 These flats look exactly like the apartment building I lived in NY!
I don't see any London in this photo, to me it's all NYC.

In the evening, I met up with Jo and we went to Drink, Shop & Do to make paper mache monster masks! I hadn't done paper mache since I've been a child. It was both much easier and much harder than I remember…For instance, it is easy to glue newspaper to a balloon, but how many layers do you need? Is the paste supposed to be this runny? Where are the scissors (scissors would've greatly helped)?, etc…. Still, it was really fun! Drink, Shop & Do always have craft events going on and sometimes they are free!
Here's their listings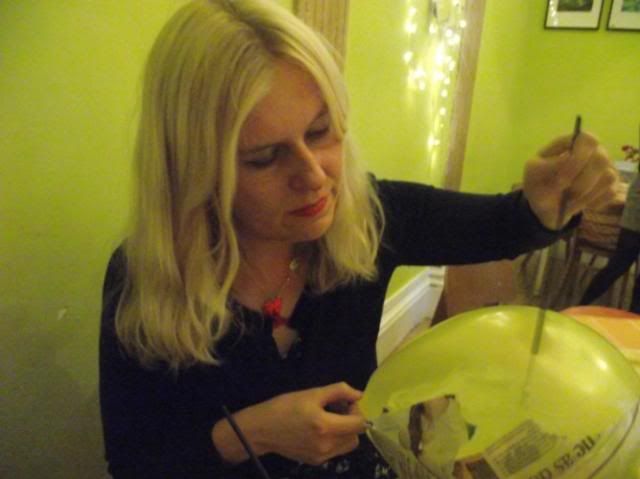 Hope you are having a wonderful weekend so far! xoxox