In my last post I wrote about some gifts that I made this Christmas. Now this post is about some homemade gifts I received whether it was made by the person themselves or made by someone else. I have to say I have gotten some great gifts so far and I'm not even done with Christmas yet as I have another one this weekend!
First of all, I received this owl cross-stitch from Ingrid who hosted the Yuletide swap at her blog Let Me See The Colts. I personally haven't cross-stitched since I've been a kid, and this piece is inspiring. I have a ladybug/ladybird cross-stitch pattern that I won from a Shoreditch Sisters' giveaway that's waiting to be made…

Then I got a teacup necklace from
Melanie K
. I think I now have 5 necklaces made by her!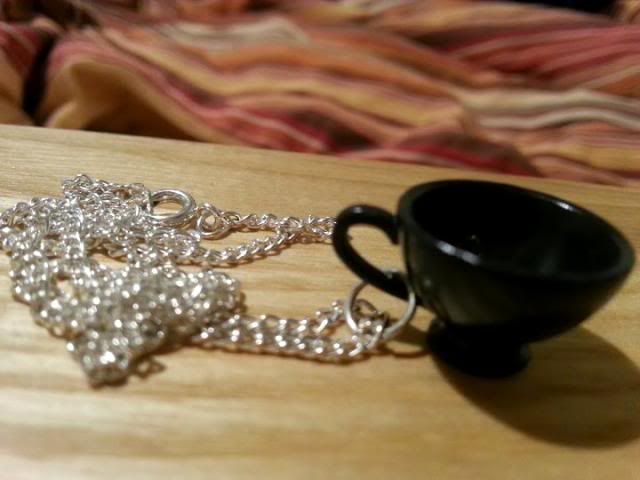 I got a Russian Doll broach from my friend Jo. She bought it on an etsy site, but I don't know which one.
One of my colleagues' 9 year old daughter was in our office last week as she was already on school holidays. To allievate boredom, she made these little boxes out of spare origami paper we had around the office, and put a paper crane inside, and drew the peace sign inside the box. So creative.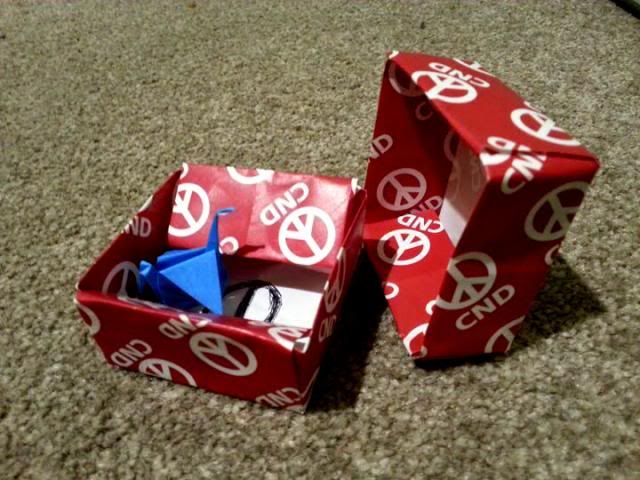 From Daniel, I got a little bird bowl from another etsy site!
And now that I know that Tatty Devine necklaces
are handmade in London and Kent
, I'll throw this one in here as well. This is the Rabbit Sky Lab necklace I wanted! Also from Daniel:
Hope you all are having a good festive season….xoxoxo