"According to the most recent estimates, 66,000 women and girls have undergone Female Genital Mutilation (FGM) in England and Wales, while 24,000 girls under the age of 11 are at risk of undergoing it. However, despite the fact that FGM has been illegal in the UK since 1985, there has never been a single prosecution."

– Human Rights NGO, Equality Now.

Yesterday I was a part of the Shoreditch Sisters' Anti-FGM event in Trafalgar Square, and overall, it was an incredible experience. I made some appropriate cupcakes for the event to promote anti-FGM. I got a few compliments on them! 🙂 During the event, Channel 4 and Sky News were filming us, and Channel 4 also did some close-ups of my cupcakes! The human rights orgs, VSO and Equality Now, also joined us. There were only a handful of us Shoreditch Sisters, but we were all really involved. Before this, I don't think I would've ever had the courage to walk around offering pro-vagina cupcakes to members of the public, but I have now! I really think it was important to promote that the Anti-FGM Bill that went into effect in the UK in 2003 hasn't changed the fact that nobody has been prosecuted for this crime. Something needs to be done about this issue, so I wanted to do my part.
Here are a few photos: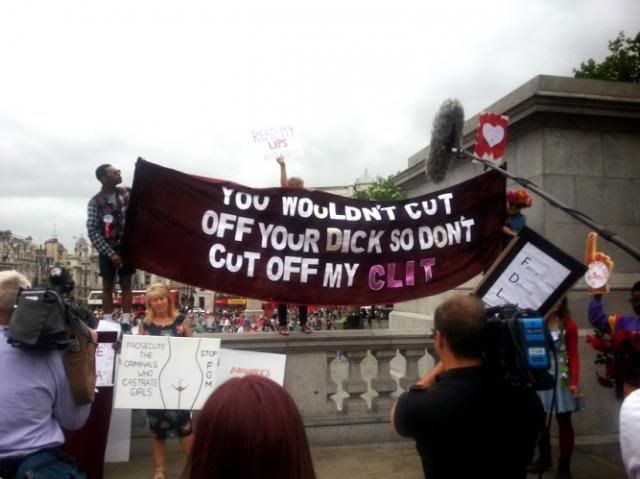 mine are at the front, with other anti-FGM treats made by other Shoreditch Sisters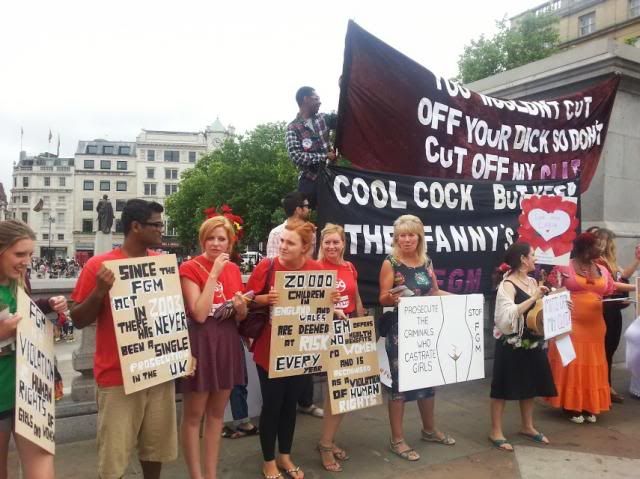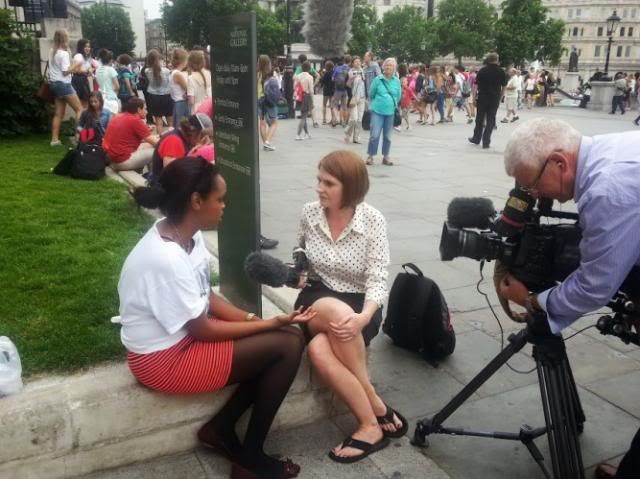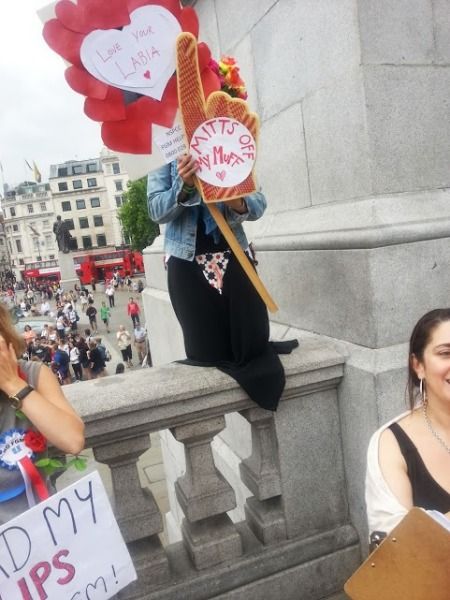 Whether it's for book club, craft nights or campaigns (probably all 3) I really want to be more involved with the Shoreditch Sisters as I think they are a great women's organisation. Find out more information
here
.
EDIT: And please sign the petition to end FGM in the UK here.