I'm back from my honeymoon! Daniel and I went around Western and Central Europe by train, and along the way did many things such as go through the tiny nation of Liechtenstein, visit numerous art museums, ride on the 19th century ferris wheel in Vienna, roam around the medieval streets of Prague, take a sleeper train from Prague to Cologne via Berlin (one of my favourite cities – it was tempting to jump out of the train when we stopped there!), and ate pastries and looked at Roman ruins in Cologne. It was a magical time, and the few artists I really learned about where Gustav Klimt, Egon Schiele and Alfons Mucha.
Gustav Klimt designed the Secession building in Vienna (a modern art museum) after he formed the art collective, The Secessionists. His famous huge painting, "Beethoven Frieze" is featured in the basement of the musuem. It is argubly my husband's favourite painting, so we stood there in awe for awhile!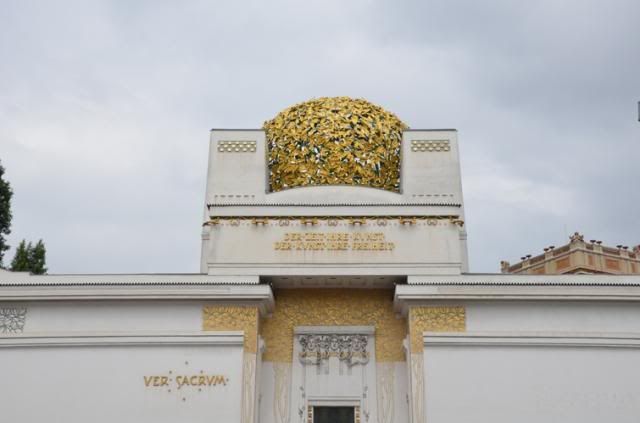 The Secession Building, Vienna

We also visited the Burg Theatre in Vienna. Gustav Klimt was one of the three painters that painting the theatre lobby's ceiling. This is the only painting where Gustav Klimt painted a self-portrait (he is behind the lady on the right).

The Leopold Museum, also in Vienna, is great for seeing the works of Egon Schiele. They boast that they have the biggest Schiele collection in the world. They call him the James Dean of art, as he passed away before he was 30 and in his time here, he accomplished quite a lot in the art world. Unfortunately I couldn't take any photos of his works, but you can see a lot of his art here.
Then there's Alfons Mucha. Honestly I didn't know about him before visiting Prague. He was the creator or art nouveau (which I am familiar with) and also painted "The Slav Epic". Twenty huge paintings that took him twenty years to paint. He also designed the posters for Sarah Bernhardt's shows (famous American actress in the late 1800s-early 1900s). After visiting the Mucha Museum and wondering what happened to "The Slav Epic", we found out it was in Prague, at The Veletržní Palace. I was in awe: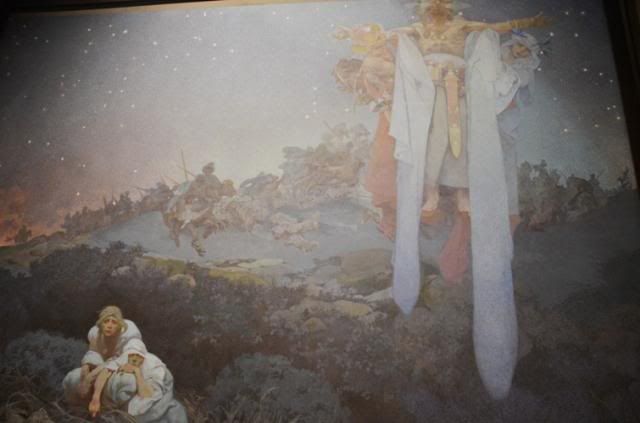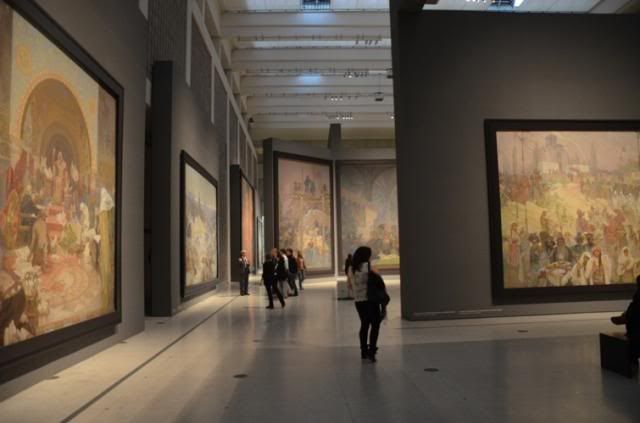 …and although I never found the Mucha print of Sarah Bernhardt that I wanted, at least I found a postcard!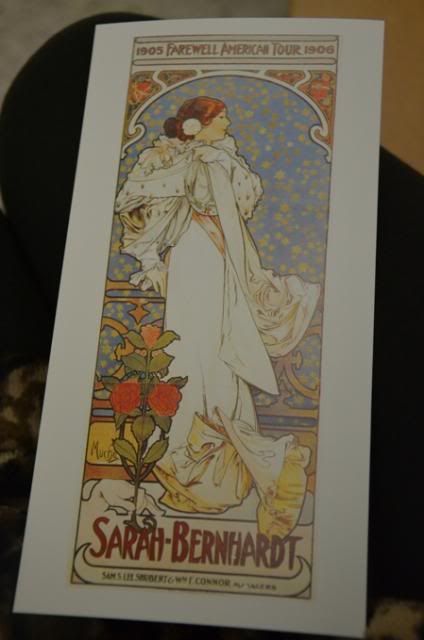 & just because, here's a few more snapshots of our trip:


self-portrait of us at the Sculpture Gardens in Cologne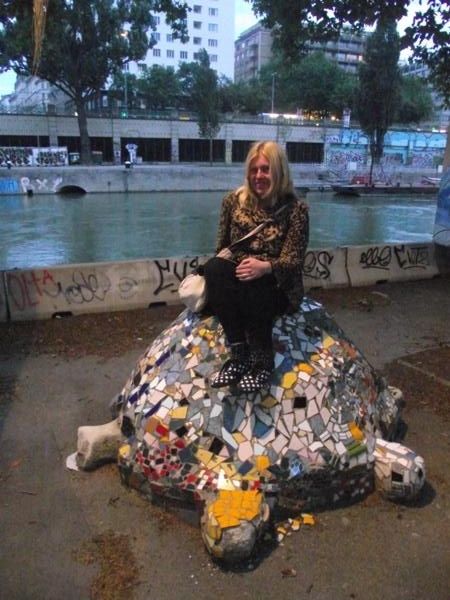 on a mosaic turtle next to the Danube Canal

the 19th century ferris wheel we rode in Vienna

and the John Lennon wall in Prague.
xoxoxo